The work of the project "Research & Innovation Platform for Electric Roads" is intended to create clarity concerning the power grid requirements, maintenance needs, socioeconomic conditions and other effects associated with electric roads. We will investigate the benefits from the perspectives of various actors, implementation strategies, operation and maintenance standards, proposed regulatory systems, and factors conducive of the acceptance and development of international collaborative activities.
The project commenced in September the autumn of 2016 and will continue until December 2019. The results are published through information meetings, seminars, and the annual international conference. Reports will be published in the participating partners' ordinary publication series and on www.electricroads.org. The project is financed by Strategic Vehicle Research and Innovation (FFI) and Trafikverket, the Swedish Transport Administration.

Project manager: Martin Gustavsson, RISE
1. Power supply
Evaluating how electric roads influence and interact with the power supply system in terms of the use and distribution of electricity; assessing the climate benefits of different types of electrification
Responsible: Filip Johnsson, Chalmers
2. Environmental impact
Reviewing possible environmental effects of the introduction of electric roads, in terms of both traffic management and the management of surrounding infrastructure, for example, relating to air quality and noise.
Responsible: Lina Nordin, VTI
3. Construction, operations, and maintenance
Reviewing changed construction and maintenance requirements compared with ordinary roads, for example, regarding the most efficient and environmentally friendly method of road maintenance in winter.
Responsible: Lina Nordin, VTI
4. Socioeconomic impact
Identifying information required by public authorities and political decision makers when deciding on the construction of electric roads; reviewing previous experience and socioeconomic benefits.
Responsible: Martin Gustavsson, RISE
5. Finance and strategy
Compiling case scenarios for suitable stretches of electric road; evaluating possible business ecosystems based on different models of financing, ownership, and implementation.
Responsible: Darijan Jelica, RISE
6. Business impact
Defining and analysing possible business ecosystems and evaluating their economic impact on individual actors in such systems.
Responsible: Darijan Jelica, RISE
7. Business models and payment systems
Collaborating with regional authorities to discuss and encourage the creation of consortia for suitable stretches of electric road; dialogue with the haulage and electricity industries regarding their view of electric roads.
Responsible: Darijan Jelica, RISE
8. Laws, regulatory system, and standardization
Contributing knowledge that might influence the legislative content in terms of the development, creation, design, function, and administration of electric roads.
Responsible: Mohammed Hoseini, VTI
9. Coordination and communication
Coordinating communication, organizing information meetings and conferences.
Responsible: Magnus Lindgren, Swedish Transport Administration

The Research and Innovation Platform for Electric Roads is funded by the Swedish Program for Strategic Vehicle Research and Innovation (FFI) and the Swedish Transport Administration. The purpose of the platform is to strengthen the Swedish and Nordic research and innovation resources by building a joint knowledge base in cooperation between institutes, universities, authorities, industry, and demonstration sites.
The Research and Innovation Platform for Electric Roads is funded by the Swedish Program for Strategic Vehicle Research and Innovation (FFI) and the Swedish Transport Administration. The purpose of the platform is to strengthen the Swedish and Nordic research and innovation resources by building a joint knowledge base in cooperation between institutes, universities, authorities, industry, and demonstration sites.
Chalmers University of Technology, KTH Royal Institute of Technology, Institute of Transport Economics (TØI) in Norway, the Swedish National Road and Transport Research Institute (VTI), the Swedish Transport Administration, and RISE Research Institutes of Sweden conduct the research. Fortum, Profu, Scania, Vattenfall and Volvo Group are industry partners. Airport City Stockholm, Region Gävleborg, and Region Kalmar participate with their interest for future deployment. The project is managed and coordinated by RISE.
---
RISE is Sweden's research institute and innovation partner. Through our international collaboration programmes with industry, academia and the public sector, we ensure the competitiveness of the Swedish business community on an international level and contribute to a sustainable society. Our 2 700 employees engage in and support all types of innovation processes. RISE is an independent, State-owned research institute, which offers unique expertise and over 100 testbeds and demonstration environments for future-proof technologies, products and services.
---
Airport City Stockholm is taking shape in a partnership between Swedavia, the Municipality of Sigtuna and Arlandastad Holding AB. The aim is to have a city located close to Stockholm Arlanda Airport, railways and motorways that creates opportunities for people to meet, for careers to advance and for companies to develop.
---
Chalmers University of Technology is located in Gothenburg and focuses on research and education in technology, natural science, architecture, maritime and other management areas.
---
Fortum is an energy company focusing on the Nordic and Baltic countries, Poland and Russia. Fortum operates power plants, including co-generation plants, and generates and sells electricity, heat and steam. The company also provides other energy related services and products.
---
KTH Royal Institute of Technology is Sweden's largest technical research and learning institution, located in Stockholm. KTH is working with industry and society in the pursuit of sustainable solutions to issues such as climate change, future energy supply, urbanisation and quality of life for the rapidly-growing elderly population. We are addressing these with world leading, high-impact research and education in natural sciences and all branches of engineering, as well as in architecture, industrial management, urban planning, history and philosophy. Almost two-thirds of the SEK 4 billion turnover relates to research.
---
The Lund University Faculty of Engineering (Lunds tekniska högskola, LTH) has overall responsibility for education and research in engineering, architecture and industrial design. Their strategies are based on diversity and cross-boundary cooperation and are characterised by gender equality, participation, quality and renewal. They have a broad research base, including nanotechnology, combustion physics and medical technology.
---
Profu is an independent research and consultant company in the areas of energy, environment and waste management. Clients include energy companies, waste companies, municipalities and authorities such as e.g. the Swedish Energy Agency and the Swedish Environmental Protection Agency.
---
Region Gävleborg brings together the areas which contribute to regional development throughout the county of Gävleborg. Among the responsibilities are public health and health care, infrastructure and public transport, competence and training issues, business development, international affairs and culture.
---
Region Kalmar County's task is to coordinate the efforts needed to develop the county's communications and work for a sustainable society.
---
Scania CV manufactures, develops, sells, and delivers trucks and buses. The company offers trucks for distribution and community services; and buses for public transportation, as well as services, such as driver training, financing, and insurance.
---
Swedish Electromobility Centre is a node for research and development of electric and hybrid vehicles and charging infrastructure. We unite Sweden's e-mobility expertise and serve as a base for interaction between academia, industry and society.
---
Trafikverket, The Swedish Transport Administration, is responsible for long-term planning of the transport system for all types of traffic, as well as for building, operating and maintaining public roads and railways. The Swedish Transport Administration is also responsible for administering the theoretical and driving tests needed to receive a driving licence and taxi driver badge, as well as the theoretical test for the professional know-how needed for a transport licence and certificate of professional competence.
---
The Institute of Transport Economics (Transportøkonomisk institutt, TØI) is a national institution for transport research and development in Norway. The main objectives of the Institute are to carry out applied research on issues connected with transport and to promote the application of research results by advising the authorities, the transport industry and the public at large. Its sphere of activity includes most of the current major issues in road, rail, sea and air transport.
---
Vattenfall is a Swedish power company, wholly owned by the Swedish government. Beyond Sweden, the company generates power in Denmark, Finland, Germany, the Netherlands, Poland, and the United Kingdom. Vattenfall aims to be a leader in sustainable production, ensuring reliable and cost-efficient energy supply, and is committed to be climate neutral by 2050.
---
The Swedish National Road and Transport Research Institute (Statens Väg- & Transportforskningsinstitut, VTI)) is an independent and internationally prominent research institute in the transport sector. Their principal task is to conduct research and development related to infrastructure, traffic and transport. They contribute to the development of knowledge pertaining to the transport sector, and the attainment Swedish transport policy goals.
---
The Volvo Group is one of the world's leading manufacturers of trucks, buses, construction equipment and marine and industrial engines. The Group also provides complete solutions for financing and service. The Volvo Group, with its headquarters in Gothenburg, employs about 95 000 people, has production facilities in 18 countries and sells its products in more than 190 markets.

Interested actors who wish to participate are kept updated as members of an extensive reference group.
---
Alstom develops and markets systems, equipment and services for the transportation sector, including conductive charging solutions for electric vehicles.
---
Bombardier in Sweden is focused on development and manufacturing of trains and railway equipment. Our Swedish railway history began in 1891, with the first Swedish electric locomotive. Since then, they have constructed, built and developed a wide range of innovative products – some tailored for Swedish conditions, some for export to railways all over the world.
---
Elonroad is a company based in Lund that is developing an electric road system. Their concept involves a conductive rail laid on top of the road, rather than overhead charging. Elonroad will set up a test track for demonstrations in summer 2017. This project is a collaboration between Kraftringen, Volvo and Lund University (Lead partner) and is funded by the Swedish Energy Agency (Energimyndigheten).
---
The National Electrical Safety Board is a Swedish administrative authority working under the Swedish Ministry of Industry, Employment and Communications. The authority has its head offices in Kristinehamn, Sweden and regional supervisory offices in Hässleholm, Kristinehamn, Stockholm och Umeå.
---
Elways is developing a system that allows electric road vehicles to charge while driving, rather than having to stop and charge at a stationary location. This eliminates the present limitation of batteries and increases the range of electric vehicles. With the Elways solution, electric vehicles will operate more efficiently than current vehicles, both petrol and electric, as they will neither need to stop for charging nor stop to refuel. Elways has developed cost effective solutions for all critical issues to charge both light and heavy vehicles while driving. Thus far they have received approval for seventeen Swedish patents.
---

Energiforsk is a research and knowledge-based company that operates and coordinates energy research. They have highly qualified specialists in the field of energy, as well as extensive experience in energy-related research and development by the companies and research organizations that now constitute the Energy Research Institute. Clients include industrial and energy companies, EU authorities, trade associations, and NGOs.
---
E.ON
E.ON is an international privately-owned energy supplier which is focused on renewables, energy networks and customer solutions, which are the building blocks of the new energy world.
---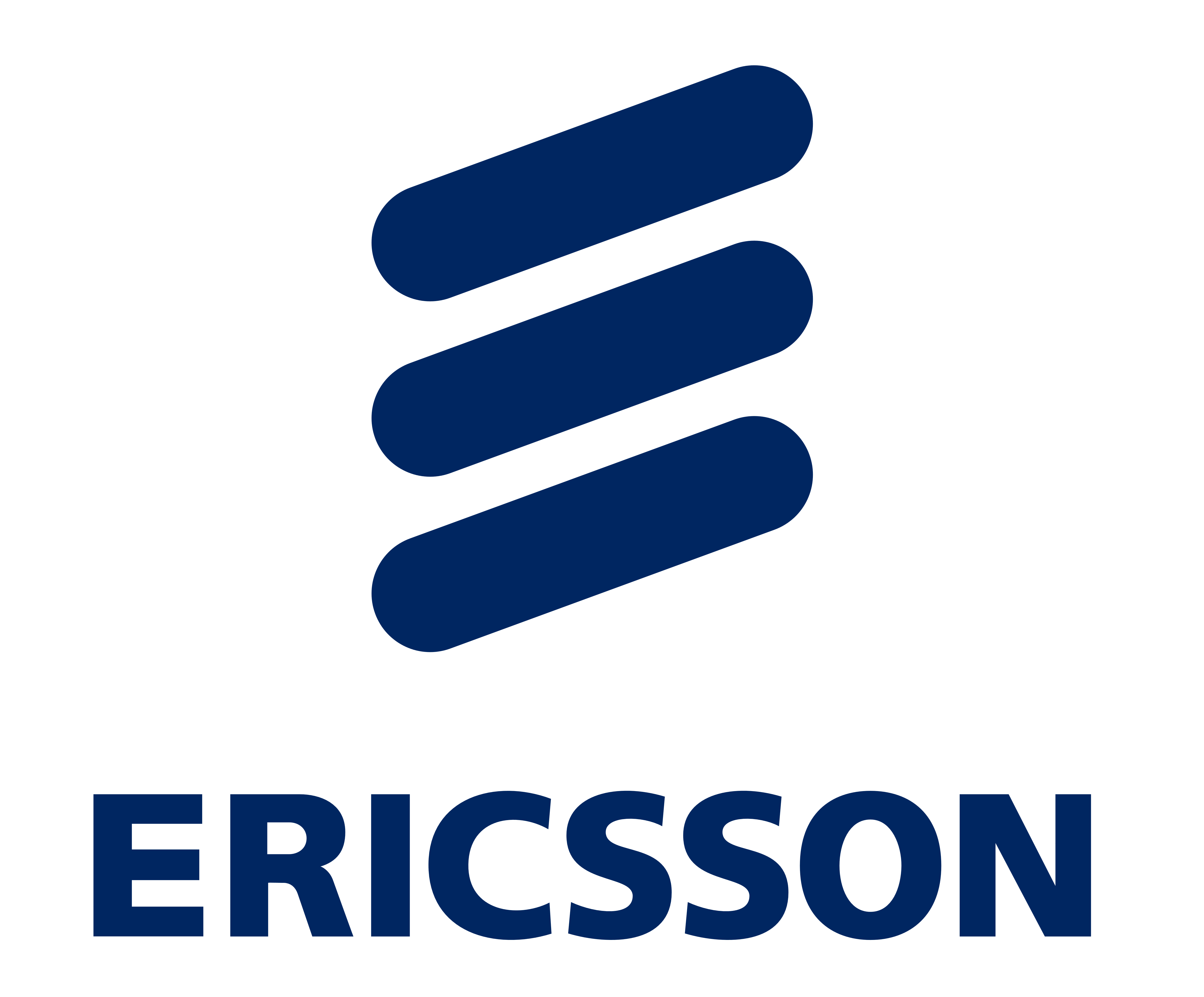 Ericsson
Ericsson is a world leader in the rapidly changing environment of communications technology – providing equipment, software and services to enable transformation through mobility.
---
Ernsts Express is southern Dallarna's largest haulage company with 100 heavy-duty vehicles. They are based in Avesta.
---
FKG is the trade association for the Scandinavian suppliers to the automotive industry. They have about 350 member companies which they help to develop as suppliers by actively working as the spokespeople to the industry, politicians, authorities and the media.
---

NCC is one of the leading construction and property development companies in Northern Europe, with sales of SEK 62 billion and 16.500 employees 2016. With the Nordic region as its home market, NCC is active throughout the value chain – developing and building residential and commercial properties, and constructing industrial facilities and public buildings, roads, civil engineering structures and other types of infrastructure.
---
NEVS' vision is to shape mobility for a more sustainable future. Core to this is a global portfolio of fully electric premium cars, mobility solutions and sustainable city offerings. NEVS was founded in 2012 and acquired the main assets of the Saab Automobile bankruptcy estates.
---
PostNord offers communications and logistics solutions to, from and within the Nordic region, as well as mail delivery to private individuals and business in Sweden and Denmark.
---
Siemens is the largest manufacturing and electronics company in Europe, offering a wide range of electrical engineering- and electronics-related products and services, including components of ERS infrastructure.
---
SSAB is a global steel company, developing Advanced High-Strength Steels (AHSS) and Quenched & Tempered Steels (Q&T), strip, plate and tubular products, as well as construction solutions. SSAB's steels and services help to make end products lighter and increase their strength and lifespan. SSAB's production plants in Sweden, Finland and the US have an annual steel production capacity of 8.8 million tonnes.
---
The Swedish Energy Agency is the national authority for energy policy issues. The Agency's mission is to promote development of the Swedish energy system, so that it will become ecologically and economically sustainable. One objective of the Agency's work is to develop Swedish production technology for carbon dioxide-neutral motor fuels, with a high overall production efficiency. A second objective is to contribute to the continued development of the country's successful automotive industry, which also includes the production of energy-efficient vehicles. It is important that Sweden is a driving force in this work, in order to be able to influence EU harmonization of new specifications and requirements for motor fuels and vehicles. The Agency is financing several large research projects covering the entire chain from cultivation of raw materials for biobased motor fuels to the use of new fuels, and electric powertrains
---
TRB Sweden AB is a trade organisation owned by a dozen major transportation and logistics companies around Sweden. TRB Network jointly operates more than 100 fuel stations with a strong focus on providing more renewable fuels to aid in the shift towards environmental and climate-friendly transport. With knowledge as its driving force, TRB focuses on fuels, the environment and road safety.
---
Volvo Cars manufactures and markets a wide range of personal vehicles. The company has approximately 2 300 local dealers from around 100 national sales companies worldwide, and is headquartered in Gothenburg, Sweden.

The basic technologies for power transfer from the road to vehicles in motion have been developed through various research projects across the globe, largely supported by public funding. Electric road systems (ERS) are now being tested on public roads and will hopefully evolve into a largescale commercial system. While ERS has gained recognition as a technological solution, few studies address the necessary system from a holistic perspective. This work addresses the gap by presenting a first novel architecture of a complete ERS. When the architecture gains acceptance it can be used to identify critical interfaces which needs to be standardized and thereby improve interoperability. The architecture is also critical in order to define analyse a business ecosystem and to avoid misunderstandings when discussing ERS across borders.
A first novel architecture was created in the modelling software MagicDraw and the full model can be found here and is free to use (rename file extension from .pdf to .mdzip)
A presentation of many of the views can be found here.