Interested actors who wish to participate are kept updated as members of an extensive reference group.
---
Alstom develops and markets systems, equipment and services for the transportation sector, including conductive charging solutions for electric vehicles.
---
Bombardier in Sweden is focused on development and manufacturing of trains and railway equipment. Our Swedish railway history began in 1891, with the first Swedish electric locomotive. Since then, they have constructed, built and developed a wide range of innovative products – some tailored for Swedish conditions, some for export to railways all over the world.
---
Elonroad is a company based in Lund that is developing an electric road system. Their concept involves a conductive rail laid on top of the road, rather than overhead charging. Elonroad will set up a test track for demonstrations in summer 2017. This project is a collaboration between Kraftringen, Volvo and Lund University (Lead partner) and is funded by the Swedish Energy Agency (Energimyndigheten).
---
The National Electrical Safety Board is a Swedish administrative authority working under the Swedish Ministry of Industry, Employment and Communications. The authority has its head offices in Kristinehamn, Sweden and regional supervisory offices in Hässleholm, Kristinehamn, Stockholm och Umeå.
---
Elways is developing a system that allows electric road vehicles to charge while driving, rather than having to stop and charge at a stationary location. This eliminates the present limitation of batteries and increases the range of electric vehicles. With the Elways solution, electric vehicles will operate more efficiently than current vehicles, both petrol and electric, as they will neither need to stop for charging nor stop to refuel. Elways has developed cost effective solutions for all critical issues to charge both light and heavy vehicles while driving. Thus far they have received approval for seventeen Swedish patents.
---

Energiforsk is a research and knowledge-based company that operates and coordinates energy research. They have highly qualified specialists in the field of energy, as well as extensive experience in energy-related research and development by the companies and research organizations that now constitute the Energy Research Institute. Clients include industrial and energy companies, EU authorities, trade associations, and NGOs.
---
E.ON is an international privately-owned energy supplier which is focused on renewables, energy networks and customer solutions, which are the building blocks of the new energy world.
---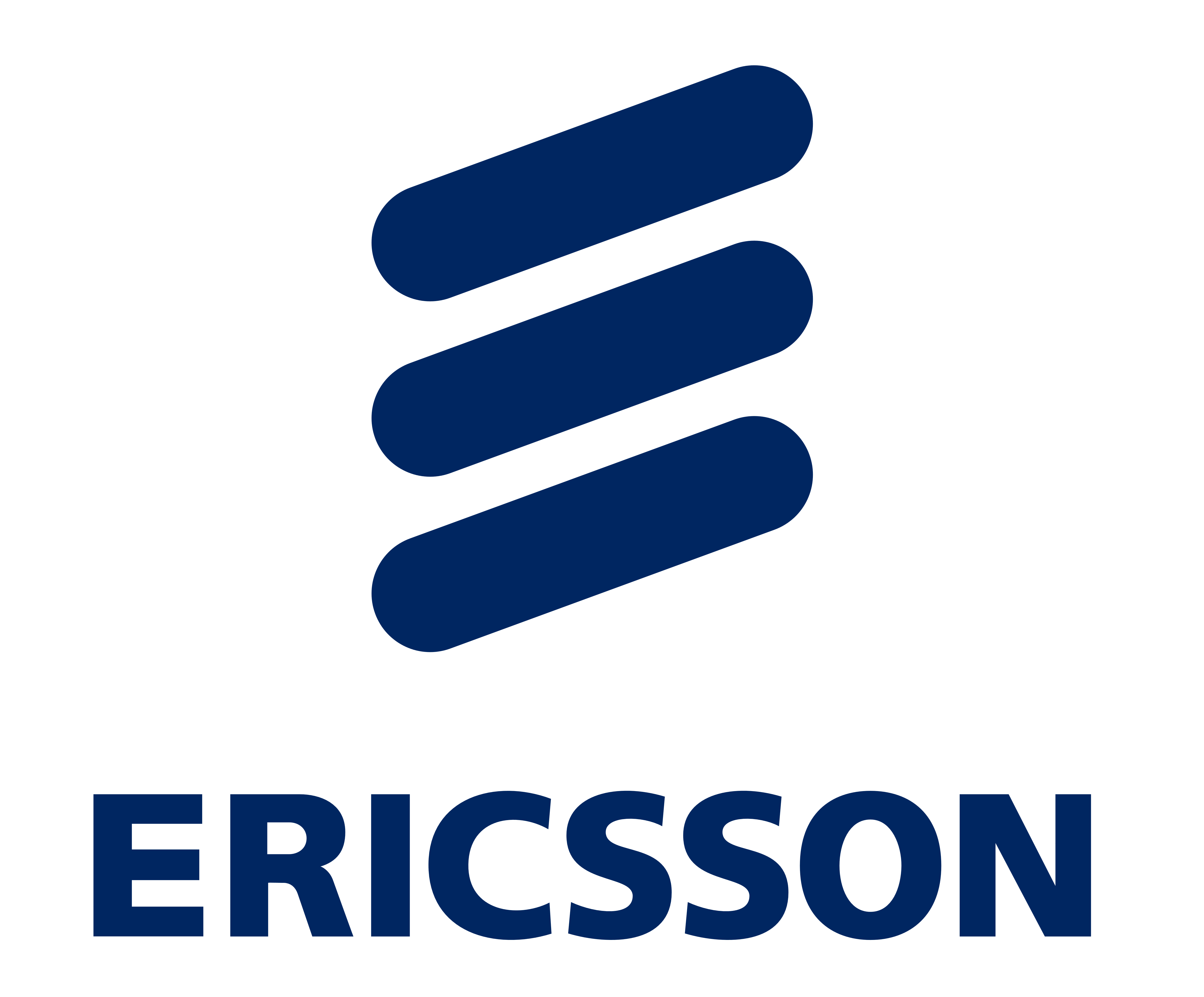 Ericsson is a world leader in the rapidly changing environment of communications technology – providing equipment, software and services to enable transformation through mobility.
---
Ernsts Express is southern Dallarna's largest haulage company with 100 heavy-duty vehicles. They are based in Avesta.
---
FKG is the trade association for the Scandinavian suppliers to the automotive industry. They have about 350 member companies which they help to develop as suppliers by actively working as the spokespeople to the industry, politicians, authorities and the media.
---

NCC is one of the leading construction and property development companies in Northern Europe, with sales of SEK 62 billion and 16.500 employees 2016. With the Nordic region as its home market, NCC is active throughout the value chain – developing and building residential and commercial properties, and constructing industrial facilities and public buildings, roads, civil engineering structures and other types of infrastructure.
---
NEVS' vision is to shape mobility for a more sustainable future. Core to this is a global portfolio of fully electric premium cars, mobility solutions and sustainable city offerings. NEVS was founded in 2012 and acquired the main assets of the Saab Automobile bankruptcy estates.
---
PostNord offers communications and logistics solutions to, from and within the Nordic region, as well as mail delivery to private individuals and business in Sweden and Denmark.
---
Siemens is the largest manufacturing and electronics company in Europe, offering a wide range of electrical engineering- and electronics-related products and services, including components of ERS infrastructure.
---
SSAB is a global steel company, developing Advanced High-Strength Steels (AHSS) and Quenched & Tempered Steels (Q&T), strip, plate and tubular products, as well as construction solutions. SSAB's steels and services help to make end products lighter and increase their strength and lifespan. SSAB's production plants in Sweden, Finland and the US have an annual steel production capacity of 8.8 million tonnes.
---
The Swedish Energy Agency is the national authority for energy policy issues. The Agency's mission is to promote development of the Swedish energy system, so that it will become ecologically and economically sustainable. One objective of the Agency's work is to develop Swedish production technology for carbon dioxide-neutral motor fuels, with a high overall production efficiency. A second objective is to contribute to the continued development of the country's successful automotive industry, which also includes the production of energy-efficient vehicles. It is important that Sweden is a driving force in this work, in order to be able to influence EU harmonization of new specifications and requirements for motor fuels and vehicles. The Agency is financing several large research projects covering the entire chain from cultivation of raw materials for biobased motor fuels to the use of new fuels, and electric powertrains
---
TRB Sweden AB is a trade organisation owned by a dozen major transportation and logistics companies around Sweden. TRB Network jointly operates more than 100 fuel stations with a strong focus on providing more renewable fuels to aid in the shift towards environmental and climate-friendly transport. With knowledge as its driving force, TRB focuses on fuels, the environment and road safety.
---
Volvo Cars manufactures and markets a wide range of personal vehicles. The company has approximately 2 300 local dealers from around 100 national sales companies worldwide, and is headquartered in Gothenburg, Sweden.